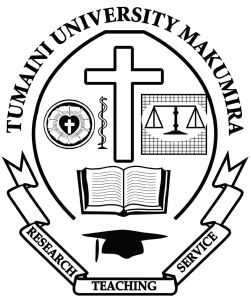 Education for Service & Leadership
Tumaini University Makumira (TUMA) , formerly Lutheran Theological College Makumira, is the main campus of Tumaini University Makumira, the university of the Evangilical Lutheran Church in Tanzania (ELCT) established in 1997. We are located in northern Tanzania (East Africa).
The College shall, subject to the provisions of the Universities Act, 2005, Regulations made thereunder and the Charter regarding provisions on gender and opportunities for persons from disadvantaged groups, have the following functions:-
to provide courses leading to degrees, diplomas or certificates, including training for persons wishing to enter the College;
to hold examinations and to confer degrees, including honorary degrees and other awards, upon persons who have followed courses of study approved by the Senate, and, additionally or alternatively, have satisfied such other requirements as may be determined by the Senate;
to institute, establish or create professorships and other posts and offices and to make appointments thereto in line with such organizational structure as shall be approved from time to time by the Board in consultation with the Council;
to provide for research and courses of instruction, whether on a full time or part-time basis, by correspondence or extramurally, and to take such other steps as may appear necessary and desirable for the advancement and dissemination of knowledge;
to erect, equip and maintain laboratories, offices, halls, of residence, lecture halls, libraries, museums and other buildings and structures required for the promotion of its objects;
to regulate and/or provide, where possible, and subject to the College regulations, housing for its students and members of staff;
to co-operate with the Government of the United Republic of Tanzania and other interested institutions of the peoples of Tanzania and outside the United Republic in the planned and orderly development of quality education, science, and technology in the United Republic of Tanzania
to provide and maintain sports fields and other recreational facilities;
to establish pension and superannuation schemes for the benefit of its staff;
to demand and receive such fees as may from time to time be prescribed by the College Governing Board;
to acquire any property, movable, or immovable and to take, accept and hold any property which may become vested in it by way of purchase, exchange, grant, donation, lease or testamentary disposition;
to open, maintain and operate bank accounts as approved by the Board;
to sell, mortgage, let or hire, exchange, donate or otherwise dispose of any property held by it;
to invest in land or securities such funds as may be vested in it for the purpose of the endowment, whether for general or specific purposes, or such other funds as may not be immediately required for current expenditure;
to enter into such contracts, to appoint such officers and to establish such trusts as may be required for the furtherance of the objects of the University;
to borrow money for any purpose which the College Governing Board determines as appropriate;
to promote research into scientific, political, social, cultural and other areas of knowledge generally, with particular reference to the interests of Tanzania and mankind in general, and to promote intellectual, cultural, scientific and technological development;
to endeavor, seek and/or institute and award fellowships, scholarships, bursaries, medals, prizes and other distinguished awards and forms of assistance or sponsorship for the advancement and dissemination of knowledge;
to enter into legal agreements with the Government of the United Republic of Tanzania, Institutions which collaborate with the ELCT or any other Institution regarding anything that the College is empowered to do under this Charter;
to do, in accordance with the general law of the United Republic of Tanzania and this Charter, all such acts and things, whether or not incidental to these objects, powers, and functions, and whether within or outside the United Republic of Tanzania, as may be required, desirable or expedient in order to further these objectives, powers, and functions or any of them.