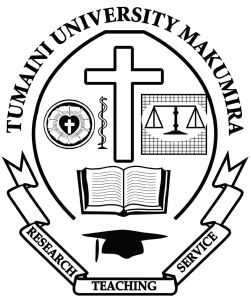 Education for Service & Leadership
Tumaini University Makumira (TUMA) , formerly Lutheran Theological College Makumira, is the main campus of Tumaini University Makumira, the university of the Evangilical Lutheran Church in Tanzania (ELCT) established in 1997. We are located in northern Tanzania (East Africa). 
The College shall, subject to the provisions of this Charter, and in addition to any other powers conferred by the Charter have the following objectives:
to preserve, transmit and enhance knowledge for the benefit of the peoples of Tanzania, Africa and the rest of the world without gender discrimination in accordance with the various principles and developmental strategies prevailing in the world;
to empower students to enhance the formation of their fundamental capabilities, and by assisting them to think critically and to be skillful in communication and methods of inquiry;
to create a sense of public responsibility in the students and to promote respect for learning and the pursuit of truth and mature thinking about the ultimate meaning of human life;
to encourage perspectives and moral values embodying a sense of vocation, a deep concern for human betterment, an obligation of service to others equality among persons, loyalty to the truth and responsible citizenship;
to develop and promote leadership with moral character and instilled with a sense of care and responsibility for all;
to stimulate and to promote cultural development, inter-personal relationships and international understanding among the students;
to promote an understanding of the practical applications of knowledge including historical origin, purpose, and meaning of life, a sense of value to life, a balance of intellectual and spiritual health, identification with African culture, and integration of various cultures.
to provide conducive learning and working environment to the special needs of women and of persons with common physical disabilities of sight, hearing, and movement.