TUMa Library staff, students, and researchers can access a full range of Journal databases including full-text articles, abstracting, and indexing services. These resources can be accessed from any computer terminal with Internet connection within Tumaini University Makumira campus.  Use a web link to access the specified resource.
EBSCOhost
To access EBSCO database use this url: https://search.ebscohost.com
Username:ns298279main
Password:Access@2021
Baobab E-Books
To access Baobab E-Books use this url: http://koha.baobab-ebooks.com
Lexis Library
To access electronic resources from Lexis library use this url: http://www.lexisnexis.com/uk/legaL
TandfOnline

To access electronic resources from TandF use this url: http://www.tandfonline.com/action/showPublications?display=byAlphabet
Cambridge Journals

To access electronic resources from Cambridge use this url: http://journals.cambridge.org
Wiley Online Library
To access electronic resources from Wiley use this url: http://onlinelibrary.wiley.com
Oxford Online Journals
The Oxford Open initiative expands Oxford Journals' experiments with Open Access publishing models. It includes full and optional open access to more than 100 journals drawn from every subject area. http://www.oxfordjournals.org/
Annual Reviews
Annual Reviews publications operate as a high quality filter, prioritizing and synthesizing the primary research literature in 37 different disciplines for the Biomedical, Life, Physical and Social Sciences.
URL http://arjournals.annualreviews.org/
Acoustical Society of America (ASA)

Access to all issues of Journal of the Acoustical Society of America (JASA); Back to Vol. 1, No. 1, October 1929
URL http://asa.aip.org/


Cambridge University Press
Over 230 leading titles in Linguistics, Politics, Medicine, Science, Technology, Social Science and Humanities.
URL http://journals.cambridge.org/
The Royal Society
Search for a different article/journals of your subject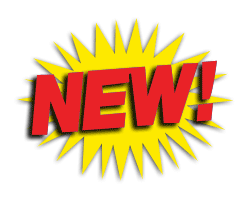 Research4Life
Research4Life provides institutions in low-and middle-income countries with online access to academic and professional peer-reviewed content. We aim to improve teaching, research and policy making in health, agriculture, the environment and other life, physical and social sciences.
Emerald Group Publishing Ltd
Emerald Management, features 140 Business and Management journals and Emerald Engineering eJournal Collection, features 19 Engineering journals.
Institute for Operations Research and the Management Sciences (INFORMS)

12 scholarly journals in the field, plus access to the archive of Interactive Transactions of OR/MS.
URL http://journals.informs.org/


Institute of Electronics and Electrical Engineers (IEEE)

Access the IEEE/IET Electronic Library (IEL), which provides access to nearly 2 million full-text documents in electrical engineering and computer science.
URL http://ieeexplore.ieee.org/

Policy Press Journals
The Policy Press publishes three highly prestigious journals in the fields of public and social policy. Policy Press is a leading specialist social science publisher committed to journals that will have an impact on research, learning, policy, and practice at an international level.
URL http://www.ingentaconnect.com/content/tpp

Sage Publications

Over 550 journals in the business, humanities, social sciences, and STM.
URL http://online.sagepub.com/

Symposium Journals

Symposium Journals is a pioneer in the publication of online-only academic journals, i.e. journals that have no printed editions but otherwise have the same aims, traditions, standards, and presentation as conventional journals.
URL http://www.symposium-journals.co.uk/

Geological Society – The Lyell Collection Complete
The Lyell Collection is an electronic resource containing a new and archival journal, Special Publication, and book content, published by the Geological Society of London. It contains key peer-reviewed Earth science literature of the highest quality.
URL Geo Soc titles list 2014.pdf