Dean Faculty Welcome Note
Welcome to the Faculty of Law!
The Faculty of Law at TUMA provides a peculiar environment, an environment conducive for the realization of each student's career dreams. Whoever you are, whatever you do, however you do it, our Faculty is the place where you can thrive and literally achieve anything.
The entire Faculty and Staff are driven by a sense of shared mission to both the pursuit of knowledge and its translation into meaningful solutions that not only improve the lives of people in our society but also yours and the world at large.
It is my privilege to serve as the Dean of this great Faculty, the Faculty which devotes itself in nurturing and nourishing your unique skills and prepare you to serve the society anywhere and everywhere.
Our notable network of alumni present in the market, clearly demonstrates the unique nature of this Faculty, and as such; no Faculty of Law better prepares lawyers, advocates, public servants, politicians, scholars, entrepreneurs, and leaders than does the Faculty of Law at TUMA.
You have chosen the right career path, you have chosen the right training institution, you have chosen wisely!
My best wishes,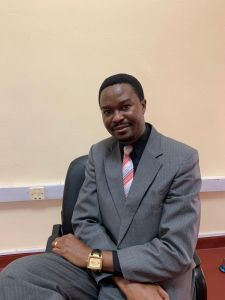 Dr. Benedict Maige Nchalla (Advocate)
Faculty Dean